Suyeong Sajeok Park Course
home
Suyeong-gu Travel
Recommended Travel Course
Suyeong Sajeok Park Course
Suyeong Sajeok Park Course- Street of History and Culture
1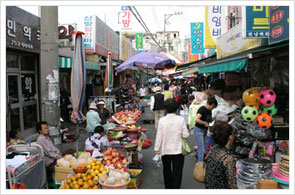 Suyeong Paldo Market
Read more
It originates from Jwasuyeong Fortress Site during the Joseon Dynasty and was recognized as traditional market in June 2006. It is a complex market located in Suyeong-dong in Suyeong-gu.
Address

36, 725 beon-gil, Suyeong-ro, Suyeong-gu (Suyeong-dong)

Characteristics of the market

An alley market with 110 stores and 120 street stalls
2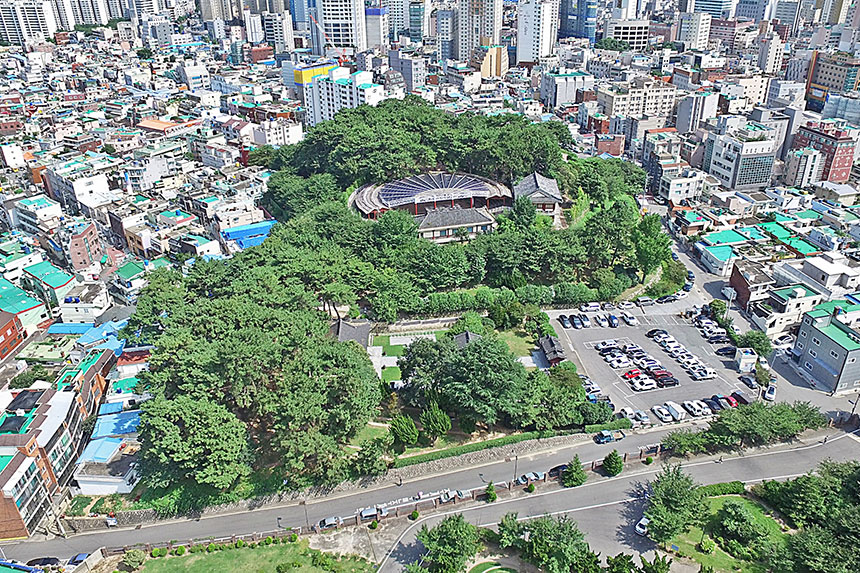 Suyeong Sajeok Park
Read more
It is the site of the Headquarters of Gyeongsangjwa-do Naval Force Commander that took charge of defending the southeastern coastal area during the Joseon Dynasty. Suyeong is famous for three intangible cultural assets designated by the city including South Gate of Suyeongseong, Altar of the 25 Heroes and Suyeong Yaryu, two natural monuments including Jwasueyong Fortress Site Japanese Black Pine and Muku Tree and five non-designated cultural assets including Shrine of General An Yong-bok, and they are preserved and managed by Suyeong Folklore Conservation Association.
Transportation

Take Subway Lines No. 2 and 3 and get off at Suyeong Station before getting out through Exit 2 and walking for 2 minutes.
3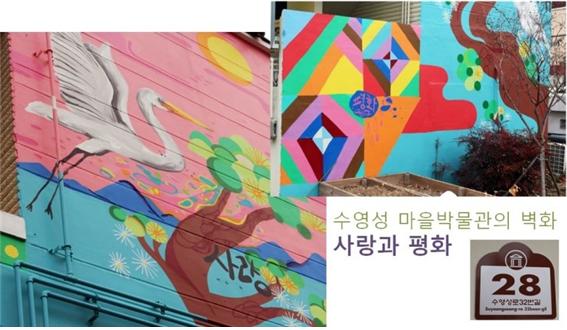 Suyeong Fortress Community Museum
The museum was established through renovation of a multiplex housing unit in 2017 and contains the history of Suyeong as it is. It doubles as a community café, a community museum and a community information center.
Address

28, Suyeongseong-ro 32 beon-gil, Suyeong-gu (Suyeong-dong)

Operating hours

Mon. ~Sat. (10:00 ~ 18:00) ▷ Closed on Sunday and holidays
4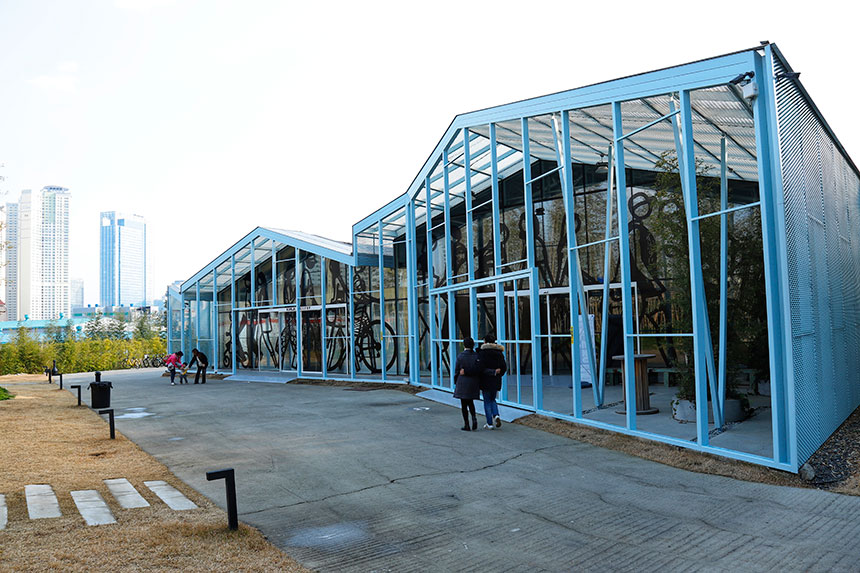 F1963
Read more
It is a complex established by Kiswire, and a factory that manufactured wire ropes turned into a human-and-culture-oriented place where paintings and arts coexist.
Address

20, Gurak-ro 123 beon-gil, Suyeong-gu
5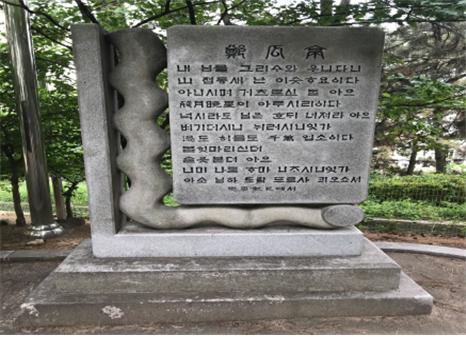 Historic Site of Jeong-gwajeong (Busan Metropolitan City-Designated Monument No. 54)
It originates from Gwajeong (a lookout shed in a cucumber field) that Seo Jeong, a civil servant, built while he waited for the king to summon him when he lived in exile in the reign of King Uijeong during the Goryeo Kingdom. It was established as a small park featuring Octagon Pavilion and Play Court in addition to Jeonggwajeong Poem Monument.
Address

San 6-2, Mangmi-dong, Suyeong-gu
6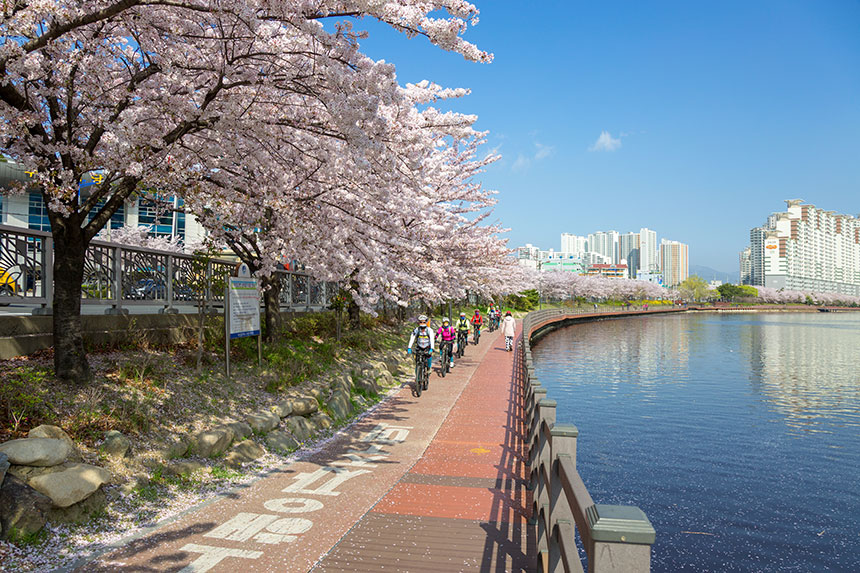 Suyeong Riverside and Trail
Read more
Along the riverside, Galmaetgil for strollers, a bike trail, a performance stage, beautiful and unique buildings that won architecture awards and romantic cafes are being introduced. Visitors will be able to have a pleasure of appreciating five fine sculptures created by famous domestic and foreign sculptors in Arts Street in the Suyeong Riverside
Transportation

Take Buses No. 40 and 139 (Every 7 to 8 minutes) and get off at Suyeong Hyundai Apartment before walking for 5 minutes
7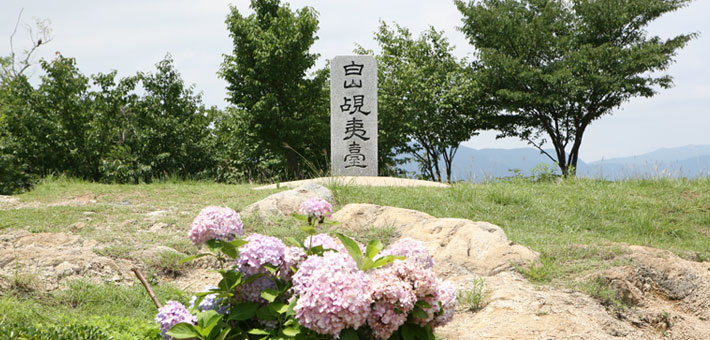 Jeomidae
The monument was erected by Love Busan Association in order to remember that it was an outpost where the Jwasuyeong naval forces defended the nation and the sea in 1998. This place played an important role in looking out for acts of aggression by the Japanese raiders even before the Japanese invasion in 1592 as a strategic position and reporting information to nearby Jwasuyeong through a signal fire to correspond with Mount Jang.
Address

353-26, Millak-dong, Suyeong-gu

Transportation

Take Buses No. 41, 83, 83-1 and 108-1 (Every 5∼10 minutes) and get off in 20 minutes (the last stop) before walking for 20 minutes
8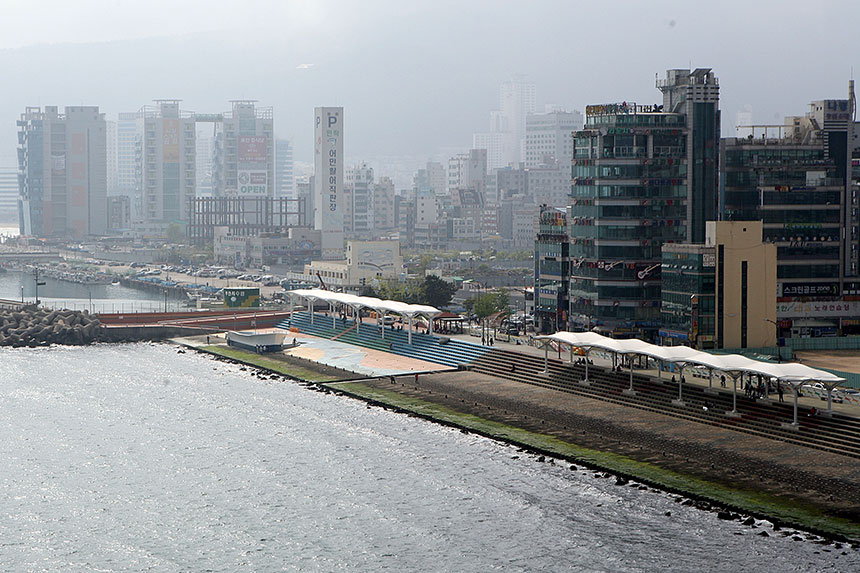 Millak Waterside Park
Read more
It is the Korea's first waterside park that combines the sea and rest area covering 33,000 m2 (543 meters in length and 60 meters in width), and the nightscape of Gwangandaegyo Bridge appreciated along with the sound of the sea looks fantastic.
Address

361, Gwanganhaebyeon-ro, Suyeong-gu

Transportation

300 meters toward the coastal area from Jinro Beach Apartment that is 170 meters away from Millak-dong Bus Stop