Greetings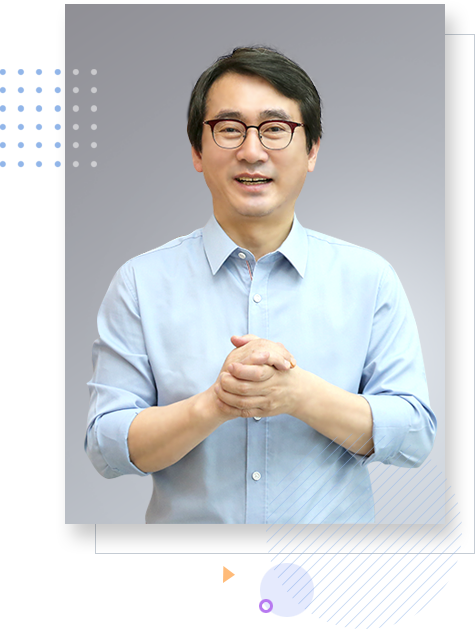 Good afternoon?
I am Mayor of Suyoeng-gu Gang Seong-tae.
"I will make every effort to further develop
Suyeong with a sense of respect and modesty."
My dearest Suyeong-gu residents!

First of all, I would like to extend my deepest gratitude to all residents who threw full support behind us with a warm affection throughout the local election that was held June 13.

As Suyeong-gu Mayor of the 7th popular local election, I will do whatever I can to enable Suyeong-gu to go beyond Busan and emerge as the Korea's most pleasant and happiest city with a sense of respect and modesty and dedicate myself to helping Suyeong attain greater achievements along with 180,000 Suyeong-gu residents.
When Suyeong-gu Office was spun off from Nam-gu in 1995, it suffered a lack of administrative or financial resources as a newly installed administrative organization, but preceding mayors wisely overcame various difficulties along with 180,000 Suyeong-gu residents to secure a foothold for the development of Suyeong-gu. Now, I am ready to inherit their brilliant tradition to open a new chapter for a new era of Suyeong-gu.
My dearest 180,000 Suyeong-gu residents!!
Boasting of time-honored history and loyalty, Suyeong is known to be a place where the righteous spirits of our ancestors are still alive, and it is also famous for god-gifted beautiful natural environment featuring Gwangalli Beach, Millak Waterside Park, Suyeong River and Gwangandaegyo Bridge in addition to youth, passion, warmth, exquisite taste and flavor.

In an effort to turn this amazing city Suyeong into something more marvelous, as a mayor of the 7th popular election, I will set new governing goals to realize 'Beautiful City and Happy Suyeong' first and foremost while focusing on facilitating the local economy and build a new city where each and every resident can feel happy regardless of their gender and age.

First of all, in the education sector, I will introduce a free student uniform project for middle school students and high school students for the first time in Busan so education expenses defrayed by parents can be reduced.

Second, I will install the very best photo zone in Gwangalli Beach while turning Gwangalli into a heart-warming tourist destination with a friendly atmosphere as a Busan's representative landmark filled with youthfulness and romance instead of a passing tourist spot.

Third, I will develop history, culture and tourism products in connection to B-con, the lower space of the overpass around Mangmi-dong, in order to realize a culture tourism city while endeavoring to boost the regional economy. I will also make efforts to resolve chronic parking problems in the area around Millak Sushi Center and Gwangalli Beach.

Fourth, I will go great lengths to create more jobs and improve living, culture and residence spaces to better the quality of residents' lives.

Fifth, I will expand traffic safety school zones for children and install more CCTV cameras in areas vulnerable to crimes to protect our residents.

Sixth, in the welfare, traffic, environment and tourism sectors that are still fraught with many sticky problems, I will get more involved in the field to realize field-oriented administration enabling local residents to directly benefit from it.

In order to fulfill all these pledges, participation and cooperation from my colleagues, public officials and 180,000 Suyeong residents are required more than anything else.
For the purpose of realizing a beautiful city and happy Suyeong,
as Suyeong-gu Mayor, I am ready to make a fresh start along with local residents.
In order for our dearest Suyeong-gu to emerge as the Korea's most pleasant city with a lot of quality jobs on the strength of the advanced local economy in the future, we all should be united as one and proactively communicate with one another.

I sincerely hope that you will be able to continue to throw full support behind my effort to fulfill my obligations as a mayor amid difficult circumstances.
As a mayor, I promise to 180,000 Suyeong-gu residents that I will do my utmost to achieve modest and field-oriented administration and realize a new era of Suyeong characterized by greater advancement.
Last but not least, I wish all Suyeong-gu residents and their family good luck, happiness and health. Thank you.
Jul. 1, 2018
Mayor of Suyoeng-gu